The Foundation has a highly skilled staff comprising of PRECorp employees with two things in common:

1. A passionate belief in community and in the power of local people to achieve a brighter future.
2. A commitment to personally provide administrative support and guidance to the PRECorp Foundation Board of Directors.
SUPPORT STAFF
Jeff Bumgarner, Executive Director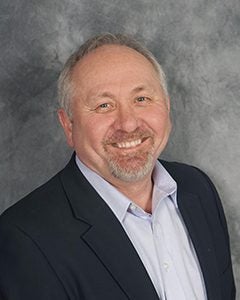 Powder River Energy VP of Member Service Jeff Bumgarner has spent more than 30 years in the utility industry working for a large multi-state electric utility. He's held management positions from customer care and new business development to marketing, demand-side management and resource planning. Jeff got his start as a Customer Service Representative in Cottage Grove, Ore., assuming increasing roles and responsibilities over time. Jeff joined the PRECorp team in 2016 and brings experience in the legislative and regulatory arenas as well as a strong commitment to member service.
Tim Velder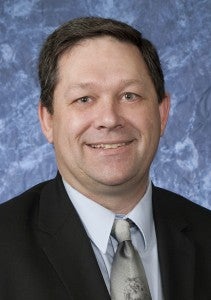 Tim Velder provides communications and media relations support to the PRECorp Foundation. A native of western South Dakota, Tim has over 22 years of experience in journalism with a degree in Business Administration from Black Hills State University. Tim has experience as a volunteer and officer in many community and civic organizations, particularly in historic preservation, public safety and disaster relief. Tim and his wife and three children enjoy youth activities and outdoor recreation.
Betty Finn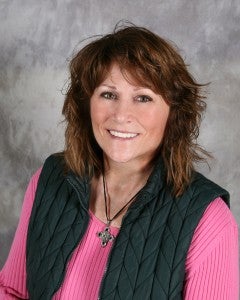 Betty Finn provides Administrative support to the PRECorp Foundation. A native of Upton, WY, Betty has over 25 years of experience in Administration and holds a degree in Business Administration from Colorado Technical University. In addition to her duties as the Foundation's Executive Assistant, Betty is the Assistant to the Chief Operating Officer at Powder River Energy. Prior to working at Powder River Energy Corporation, Betty has worked in the bentonite mining & shipping industry, banking, and natural gas gathering & processing industry. In addition to enjoying time with her family, Betty is active in other nonprofit organizations as a volunteer. Her interests also include museums, antique and second-hand stores, furniture restoration, and exploring backroads with her husband in their 1982 Toyota Landcruiser.